Main Content
Call to Action and Areas of Expertise
Welcome, Quick Search and Featured
Laura Turner
Realty Group
Laura Turner is a multi-million dollar producer and award-winning real estate broker with F.C. Tucker Company. A dedicated leader in Central Indiana real estate, Laura is one of the premier experts ranking in the top 1% of MIBOR agents in Indianapolis and #1 in the Fishers market. With exceptional personal service and comprehensive market knowledge, Laura Turner Realty Group is the unparalleled choice for your next real estate transaction.
Read More
Testimonials
Recognition and Awards
2013, 2014, 2015, 2016, 2017- Top 10 within F.C. Tucker Company
*This award is based on ranking of all F.C. Tucker Agents in Central Indiana.*
2013, 2014, 2015, 2016, 2017 - Lifetime Member Presidents Club F.C. Tucker Company
* This award is based on production of over 5 million in closed product earned between January and December. Lifetime Member is awarded to those who have achieved this for 5 years consecutively.
Read More
Blog
Latest Posts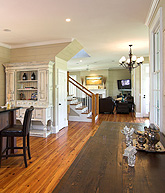 Tips For First-time Homebuyers
Most homebuyers start the process anxious, excited, nervous, and some are downright terrified. It's natural. A home is the largest and most expensive purchase that most people will make in...
read more »
Laura Turner Realty Group